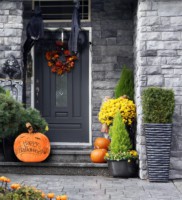 Use Halloween to Sell Your Home
by Shen Schulz If you think Halloween isn't a good time to sell your home, then think again. While it's a holiday that's typically associated w...
Malibu Ranked #1 Most Expensive Place to Own a Home
by Shen Schulz 1. Malibu, California Nothing quite says luxury like Malibu. Known for being the residence of many of the most successful people in the...